Do you work at or with a court? Have you been changing tech, process, rules, and help during the pandemic?
We'd love to hear from you! Fill out this short form below (or at the link), and we will reach out to schedule an interview.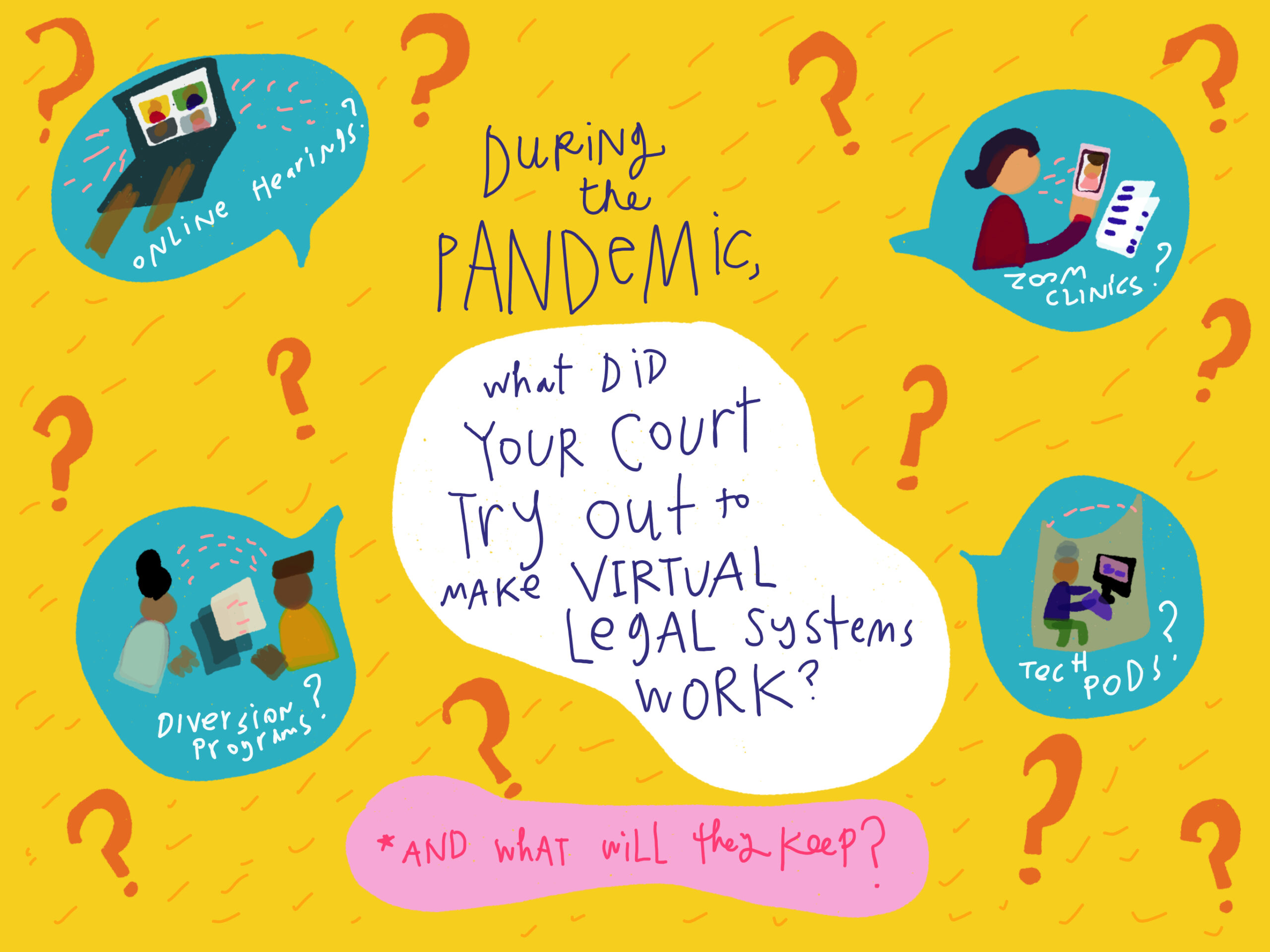 The Stanford Legal Design Lab is looking to speak with court leaders, staff, and volunteers about virtual legal systems – and particularly how courts have tried to assist self-represented litigants as hearings moved online.
We will connect via Zoom for 30-60 minutes. This interview will be a part of the "Virtual Legal Systems" study. It will result in an online report that outlines how courts managed the transition to online courts spurred by the COVID-19 pandemic. It will highlight best practices, hurdles, and strategies for the future.
If you would like to speak with us about your courts' virtual strategies, projects, and lessons, we would love to speak with you in the coming weeks! 
Fill in your info below, and we will reach out soon. You can also directly email RJ Vogt (rjvogt [at] stanford.edu).
Tell us about your court work during Covid