We just finished up this quarter's class, Legal Design Lab: Consumer Contracts, in which we worked on how to reimagine how people understand what the trade-offs are in using tech products for their data privacy and security.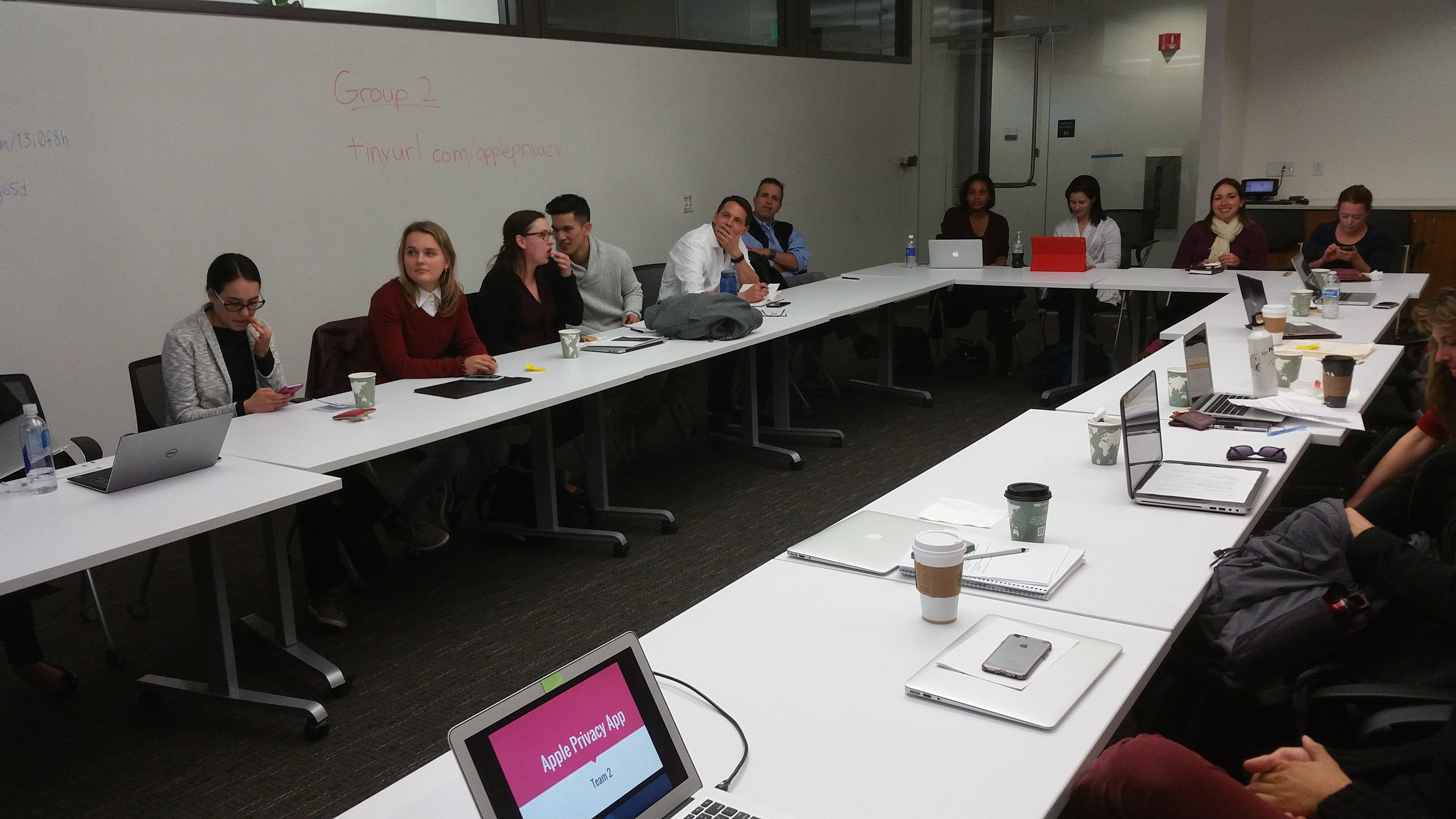 We will be doing a proper write-up of each of the three student team's design process and final concept proposals. For now, some of the takeaways, that came out of the final class on Tuesday:
– The 'policy' is a 20th century tool — the 21st century demands the choices, rules, trade-offs be woven into the experience — and also protected by design, built into the technology itself
– Mastering the content is an important piece of wise design — we need to have the teams actually know the rules, trade-offs, content inside out before they can effectively figure out how to communicate it to users. That means that lawyers (the content experts) need to be working closely with the designers, engineers, and others creating the communications.
– An overriding insight is making Information Meaningful by Integrating it with Choice. People do care about the policies (the rules) when they are presented directly with a choice to make. They are in a strategy mood, to make the right choice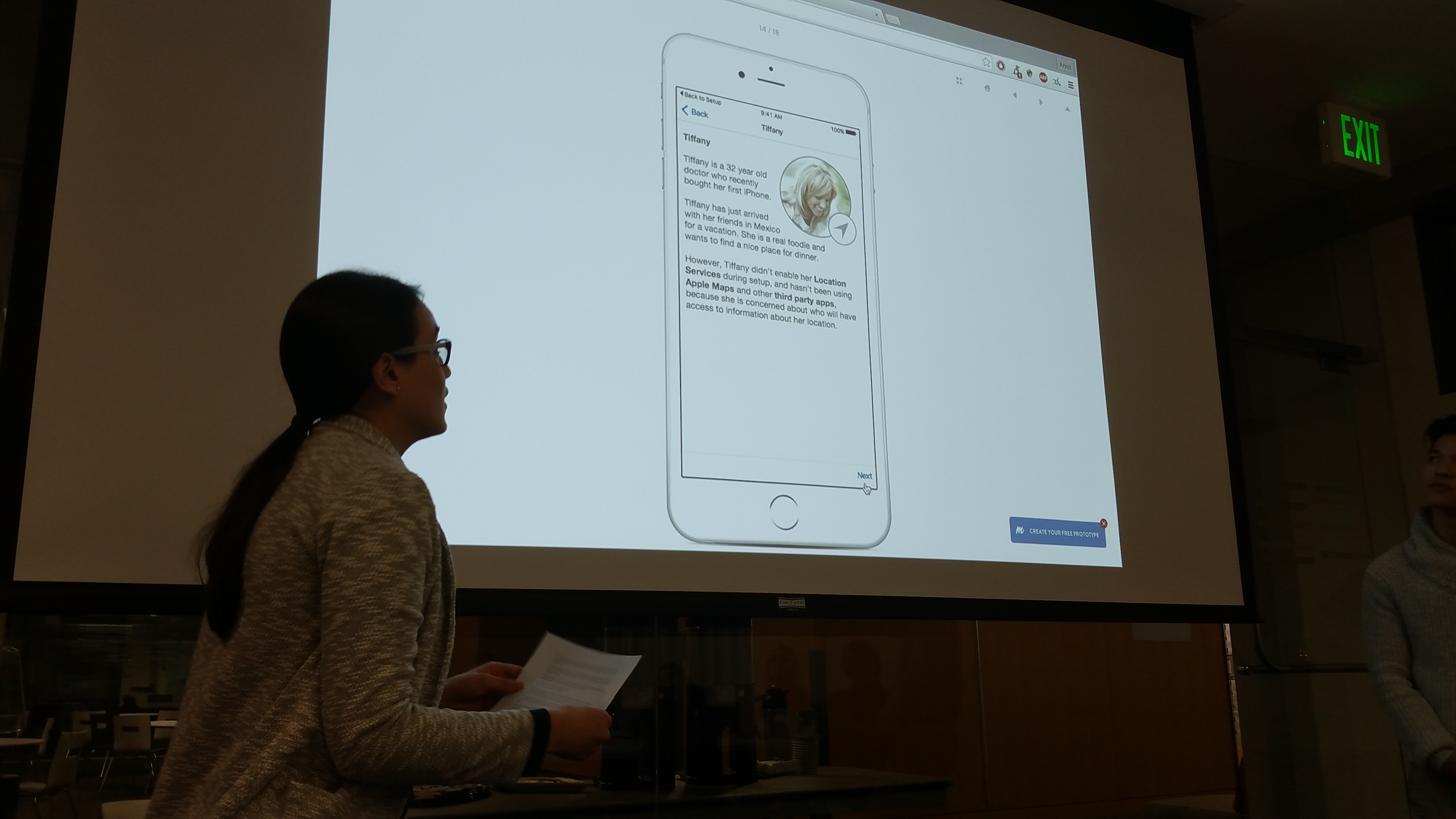 – Some 'Wise Design Patterns' showed up (Kursat Ozenc and I are cataloguing these common patterns across many different complex systems): Story Matching, Roadmap/Bird's Eye View, Embedded Choice, Staging, Cover Sheets, Limited Menus