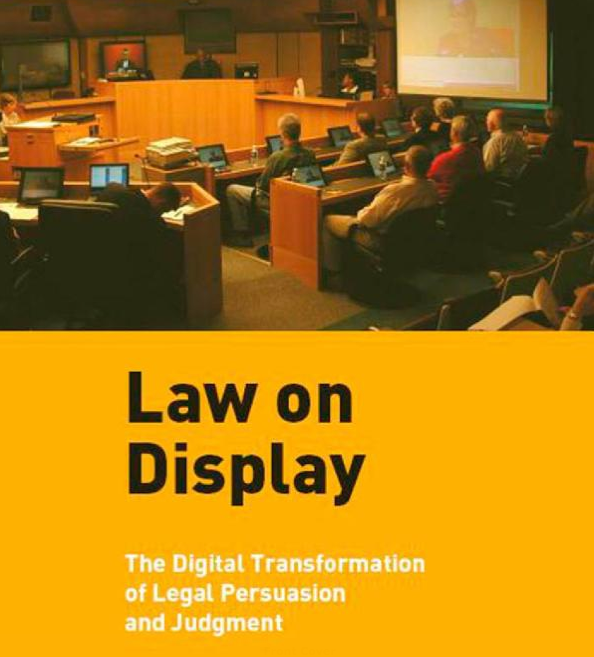 Law professors Neal Feigenson and Christina Spiesel published the book Law on Display in 2011. They make the argument that visuals are becoming increasingly powerful in legal courtrooms:
to frame issues,
to persuade jurors,
to convey scientific evidence with greater force, and
to change how advocates represent clients.
The book argues that as more visuals come into the courtroom & advocacy, lawyers, judges, jurors, and other stakeholders all need to increase their visual literacy.  Not only do they need to know how to generate visuals and media to be more persuasive — they also need to be able to parse, deconstruct and criticize others' use of visuals.
Here are some clips from their book's site, that give more insight into the book's arguments.