The National Center for State Courts hosts great, fun, quick videos on innovations & policy in the state courts. They're called Tiny Chats, and the latest one is all about Search Engine Optimization (SEO) for public interest legal help websites. I talk to Danielle Hirsch & Zach Zarnow (dressed in their best Marty McFly getups) all about how courts and legal aid groups can attract more users to their websites. You can find it here at the Tiny Chats site.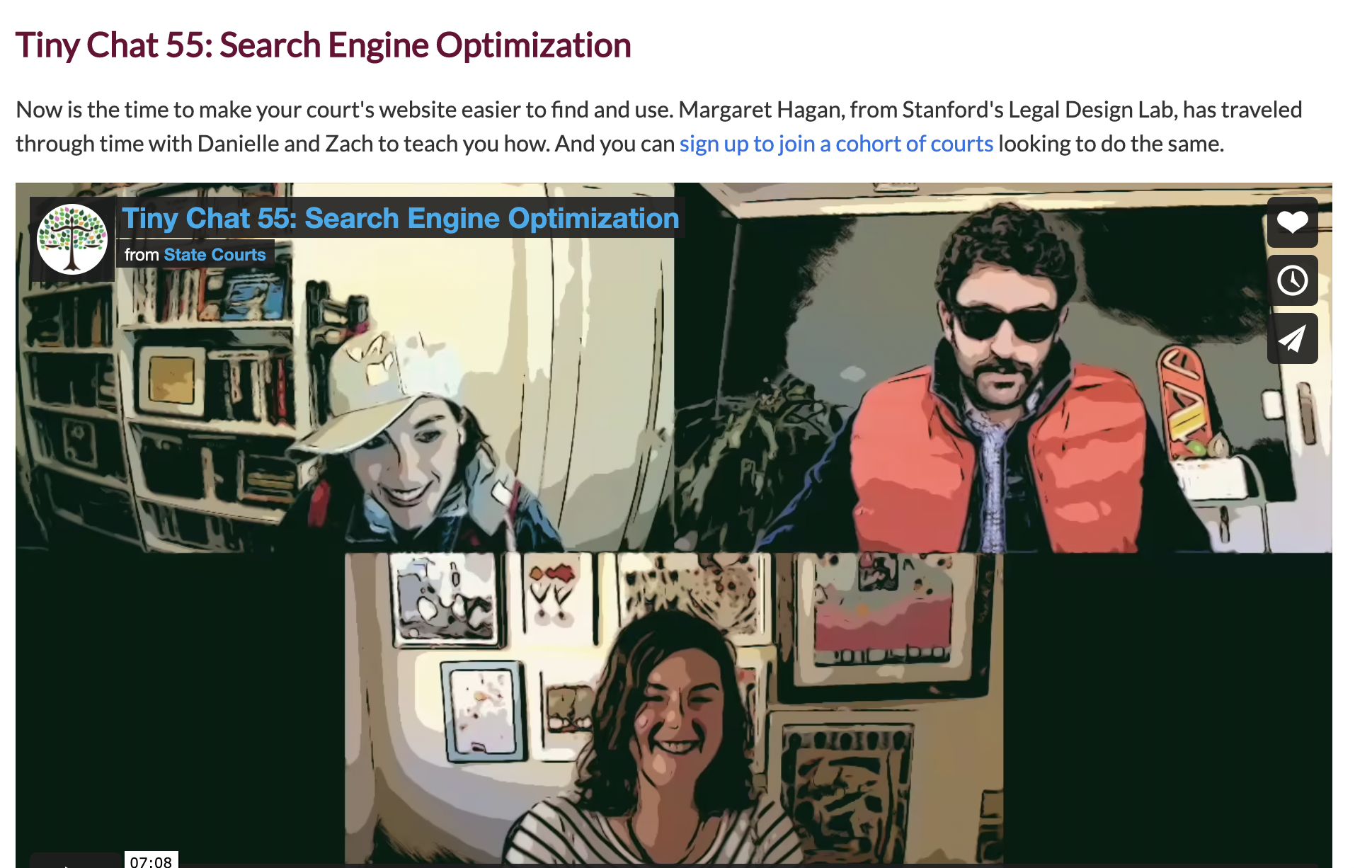 The Tiny Chat also mentions a new Cohort our Legal Design Lab is launching with the support of the Pew Charitable Trusts: The Legal Help Online Cohort.
This cohort is meant for people responsible for managing self-help or legal assistance portals. In particular, it's for public interest organizations with pages that offer legal help guides and resources for the public.
Millions of searches for legal information and assistance occur each year. Too often, websites administered by courts or legal aids do not feature prominently in search results. The Stanford Legal Design Lab is recruiting a cohort of organizations who manage these sites to improve their search engine optimization or SEO in an attempt to improve their search engine rankings.
In the Legal Help Online cohort, we'll offer guidance, technical assistance, and a peer network to help you understand your site's current rankings and issues — and then transform it with new technology, design, and content techniques. You should see your search placement go up, and your content features more prominently on search engine results pages. Come apply at The Legal Help Online Cohort signup page.